CONCHORDS, EAGLES AND SHARKS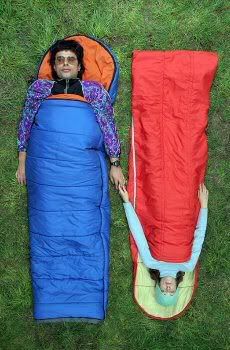 I've become quite the New Zealand folk music fan recently, well, actually just a fan of one band in particular, "Flight of the Conchords", having become instantly enamored with their HBO series. Then I discovered their live act, which is arguably even better, with
painfully hilarious songs
like the social commentary "Albi the Racist Dragon", the Barry White-inspired "Business Time" and the very impressive rap-off "Hiphopopotamus vs the Rhymnoceros". Yeah I'd say they're charting musical territory that acts like Tenacious D can only dream about.
Describing themselves as "New Zealand's 4th most popular guitar-based digi-bongo acapella-rap-funk-comedy folk duo", the marketing department really knew how to work it, as the Conchords seem to be everywhere these days. Nearly a month ago a friend of mine invited me to a premiere screening of their first show here in SF, then I found a DVD of the show literally lying in a gutter in the Mission District. Then today I saw a movie poster for one of the band members' upcoming films,
"Eagle vs Shark"
, which appears to be a smartly-soundtracked Napoleon Dynamite-esque romcom. Watch out Jack Black, Jermaine Clement is the new you--only way more awesome. The movie comes out next month.
I can't wait, in the meantime, I will be watching
Mel's vlog
(as the Russians might call it) on the Conchords' HBO site with bated breath.